Posted on 26/09/2019 15:21:57
by Sultan Ghazi
Jo Hagan, Developer and architect for 5 Mentmore Terrace
Award winning architect Johannes (Jo) Hagan boasts an extensive portfolio of property developments dating back to 1990, and has been heavily involved in the regeneration of local neighbourhoods such as his own community of Hackney.

Jo has shown an impressive ability to respond to the ever-increasing housing demands in London through his modern designs, with projects such as 125 Golden Lane, which is 3.5 metres wide and aptly named 'The Wide House'.
In 2004, his innovative design for The Wide House received First Prize in the RIBA "Future House London" competition and "Best New Clerkenwell Building" at the London Architecture Biennale.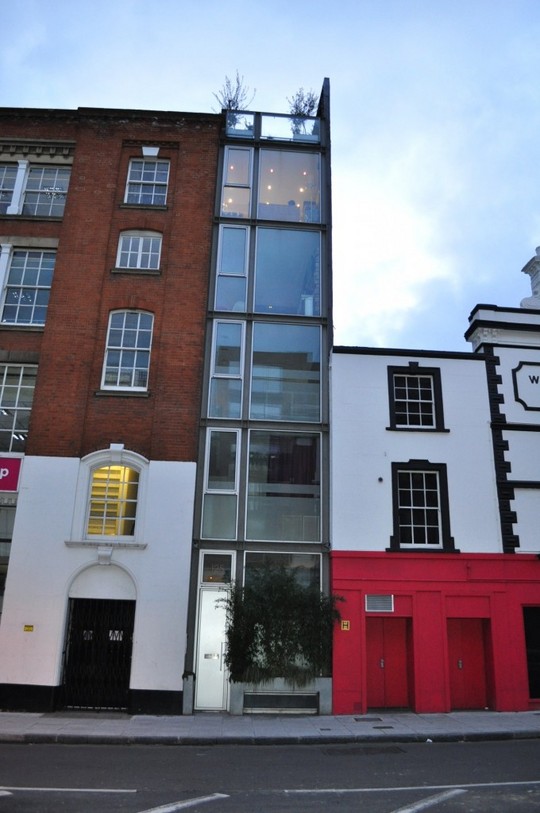 It was also named as one of the "Top Ten Modern Buildings" by The Independent.
We wanted to learn more about Jo as well as what excites him about this upcoming development, so we set up a short interview: 

1. How long have you been involved in Property Development?

When I graduated from University, it seemed like the logical step to utilise my design and organisational skills that I had gained from Academic and work experience. My first ever property was a four-storey Victorian Terrace which I bought and developed over three decades ago and I haven't looked back since. I am currently the Director of USE architecture Limited and have been for 25 years. I find property development to be a dynamic and rewarding challenge for architects, especially when your work directly affects change in your local community.
2. Which has been your favourite project so far, and why?
I have been lucky enough to be involved in some incredible projects, but this one, 5 Mentmore Terrace is my favourite at the moment. It's a mixed-use development that involved a challenging project brief requiring the use of innovative and complex materials.

3. What excites you most about property development?
Monetary constraints can often hamper creative thinking and artistic expression. I truly enjoy the challenge of putting exceptional and creative ideas into practice at an economical and accessible price point.
4. What is different about how you do things compared to other people?
No one likes comparing themselves with other people, but I would say I'm inclusive and flexible in leading the design and production team, but emphatic and focused in realising the final product.
5. So how did you come across the 5 Mentmore Terrace and what attracted you to it?
It's an exceptional building in terms of its Architectural history, geographical position and potential to maximise space and income. I had developed several projects in the local area and the vendor came to me based on my experience.
6. Were there things about this project that concerned you?
Convincing the Planners to approve our proposals is always a concern but thankfully we managed to get approval with relative ease.

7. Can you describe your approach to this project?
It really is a special building; my aim is to enhance and develop it so that it may realise its inherent potential in an elegant and economic way
8. For whom is this property targeted?
This area really is transforming before our very eyes and quickly becoming a diverse, cultural melting pot, making this property suitable for city professionals as well as urban creatives.
9. What is your preferred exit route?
Ideally I would like to sell a part of the building and retain the rest, but I would be open to selling the entire building if the right offer comes along.
To learn more about the 5 Mentmore Terrace listing,
click here
, or
contact us
for the investment summary.