Posted on 29/05/2018 14:48:43
by
Meet the Developer - Kate
Kate, the Developer for the 7X Eco-Apartments introduces herself to CrowdLords Investors, and discusses her experience in property development, her plans for the new development and why she chose to go down the crowdfunding route.
What got you interested in becoming a property developer?
In 1997 I wanted to buy my own house in Oxford but I had a very small budget and could only afford a virtually derelict Victorian property. Although I could see down the garden between in the gaps between the brickwork in the kitchen I fell in love with the place and could see it's potential. At that time, I was interested in natural approaches to health and was running my own business, a clinic for complimentary medicine. I was passionate about leading a healthy lifestyle and so I decided to renovate the house using natural materials and paints.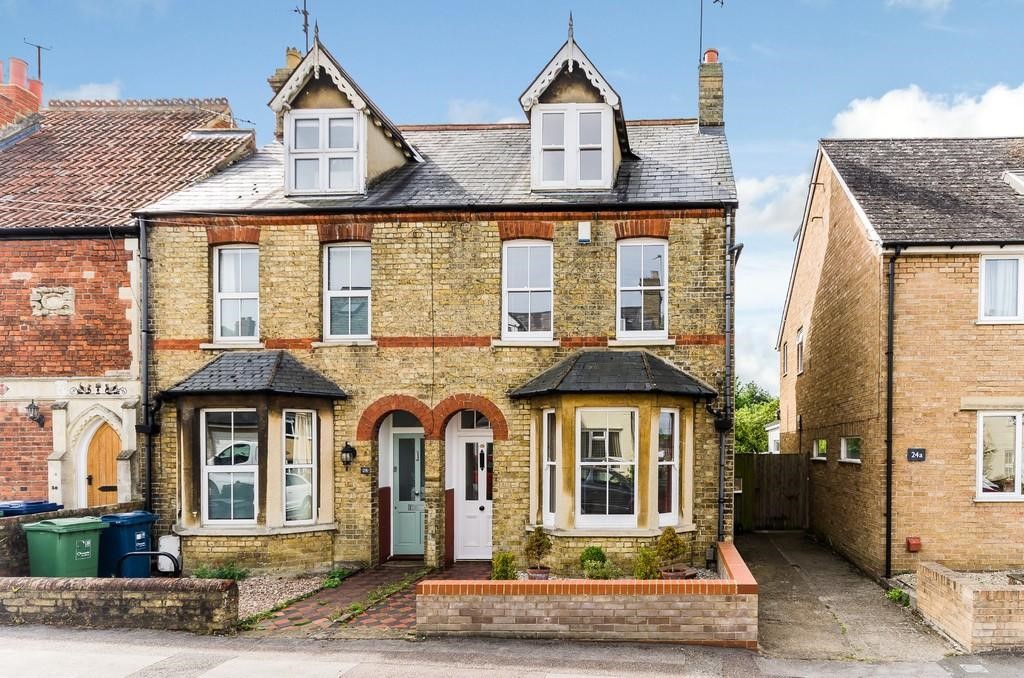 Can you describe your first development?
I suppose that first house was my first taste of actual development because it turned out that most of the back of the house, including the kitchen of course, had to be rebuilt. So I took the opportunity to think about what I really wanted and roughly sketched out a kitchen with wide steps leading off from dining room and a bathroom with separate shower room above. I showed my ideas to a local architect and explained that I wanted lots of natural light as well as all natural materials. She explained that clients usually ask her to come up with the design ideas but as mine were so well developed she really only had to do the technical drawings.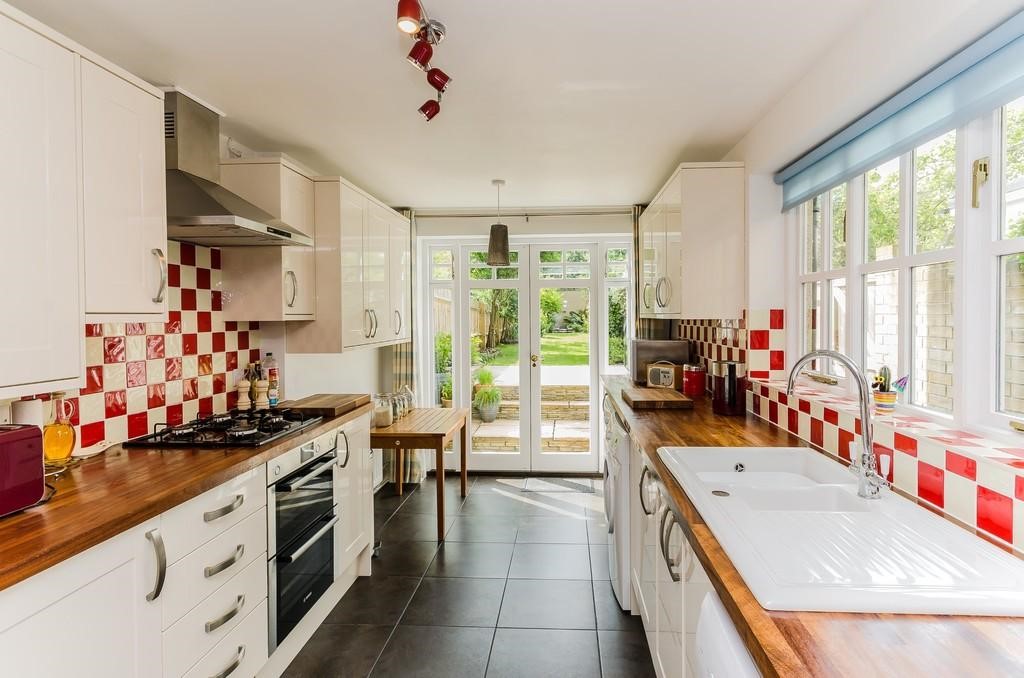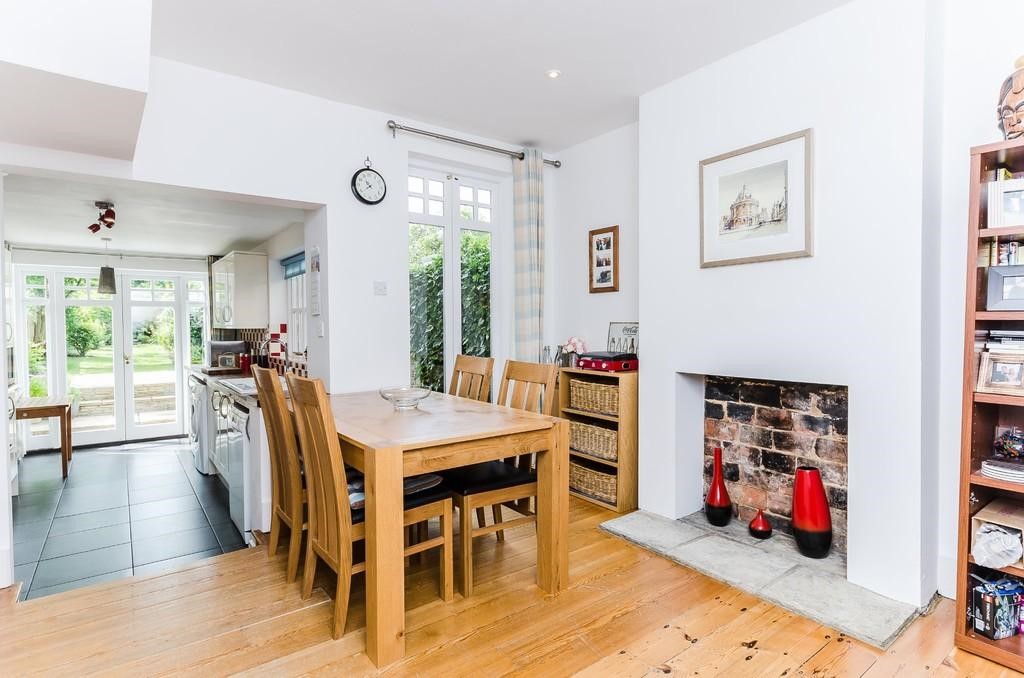 She asked if I had ever thought about becoming an architect and since I had enjoyed developing my renovation ideas so much I decided to look into what was involved. I discovered it would take me 7 years to become fully qualified and I had already been to university and received a Master of Business Administration as well as an MPhil in Management.
Then I discover I could do a 2 year Masters Degree course in Energy Efficient and Sustainable Building which I thought was much more interesting than traditional architecture courses. I also discovered that you do not have to be an architect to design and run projects and when I finished the course I even ended up advising architect how to make their own projects more sustainable! Of course, they all know the basics of how to do this now as it is necessary for building regulations these days.
When I came to sell my first development I was thrilled to receive 3 offers on the day the agents put it on the market. In the end there was a bidding war for it. I think the natural elements made it feel very homely.
You have a particular interest in Sustainable Development, how did that come about?
I felt that I had spent a good part of my professional life helping people to become healthy and well again; I knew that the quality of the environment you are in makes a huge difference to overall health. In addition, I was aware that we were damaging the earth making a hole in the ozone layer and creating acid rain, endangering wildlife and so forth. This was before the term "Climate Change" was popularized and had become such a hot potato. So I thought since I had been trying to 'heal' people maybe I could, in some small way, try to help 'heal' the planet!
Which is your favourite Development so far?
I have several favourites which I particularly like for different reasons but the one I am probably the most proud of is the 5 bed Eco house I designed and project managed. I designed it to take advantage of the spectacular south facing views over the countryside. It takes full advantage of the light in winter but does not overheat in the summer because of carefully designed balconies. These are calculated to take into account the depth of rooms, site latitude and even the angle of sun's rays at different times of the year, in order to provide solar shading.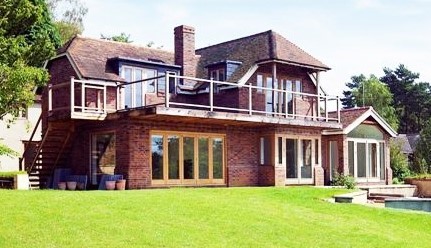 If you did the project again, what would you do differently?
Not much actually, but having gained more experience since finishing it I think I could probably build it for less cost if I were starting construction now.
Why have you decided to use property crowdfunding to part fund this development?
I believe very strongly in the ideology of crowd funding; it is a Win- Win model. For investors; the ability to share in the benefits of successful business with like-minded people without the necessity of having huge personal funds or the skills/time to run a business themselves. For the company; the ability to raise funds without depending on main stream banks who are more interested in charging high rates than really supporting small ventures and helping them get off the ground.
During the banking crisis I saw too many cases of high street banks withdrawing project funding half way though the build process for no justifiable reason. I believe they made a lot of money whilst creating instability and chaos around them causing much more havoc on the property market than was necessary.
Why did you choose to work with CrowdLords?
I looked at several crowdfunding platforms and chose Crowdlords for a number of reasons:
They specialize in property only so they understand the industry in much greater depth than other crowdfunding platforms which offer business opportunities from a wide range of fields.
When I spoke to (and subsequently met) the guys I was impressed with their attention to detail and their procedures regarding, amongst other things, conducting due diligence particularly around the legal/ technical aspects of the process.
I liked the fact that they gave me "the third degree" not only about the project I want to raise funds for, but also my previous work and experience in the industry to make sure my project was the sort of investment they would have confidence in offering on their platform.
To sum up they are a very friendly bunch of guys who are extremely professional in what they do.
Tell us (briefly) about this project
I am very excited about this particular project because although I have designed and built a number of small blocks of flats in the past this one had particular challenges regarding the site which is very long but quite narrow and is also on a slope. I wanted to create something that would enhance the street scene but not dominate it. So the design is scaled to look like a single dwelling from the road with three of the flats being lower ground level and not visible from the road at all. They each have their own small garden area and so I have given the upper level flats a balcony each so they all have their own private outdoor space.
The overall style of the building is very contemporary which is a departure from what I have designed before. I was a bit nervous initially but so far it has been very well received by most people who have looked at the plans. The estate agent who will be selling the flats off-plan loves them and is confident they will all sell quickly.
Can you give us a sense of your future plans regarding property development? 
I have very high hopes for the future, particularly with an ongoing partnership with CrowdLords and their investors as I already own another plot of land in Oxford which I intend to develop next year. I can see how my skills as a designer and project manager can focus on creating an exciting range of opportunities for people to invest in property without needing huge sums of personal wealth to share in a high demand industry. After all, there is a significant UK housing shortage and people will always need somewhere to live!